You are currently on the:
CMHA National
Visit our provincial websites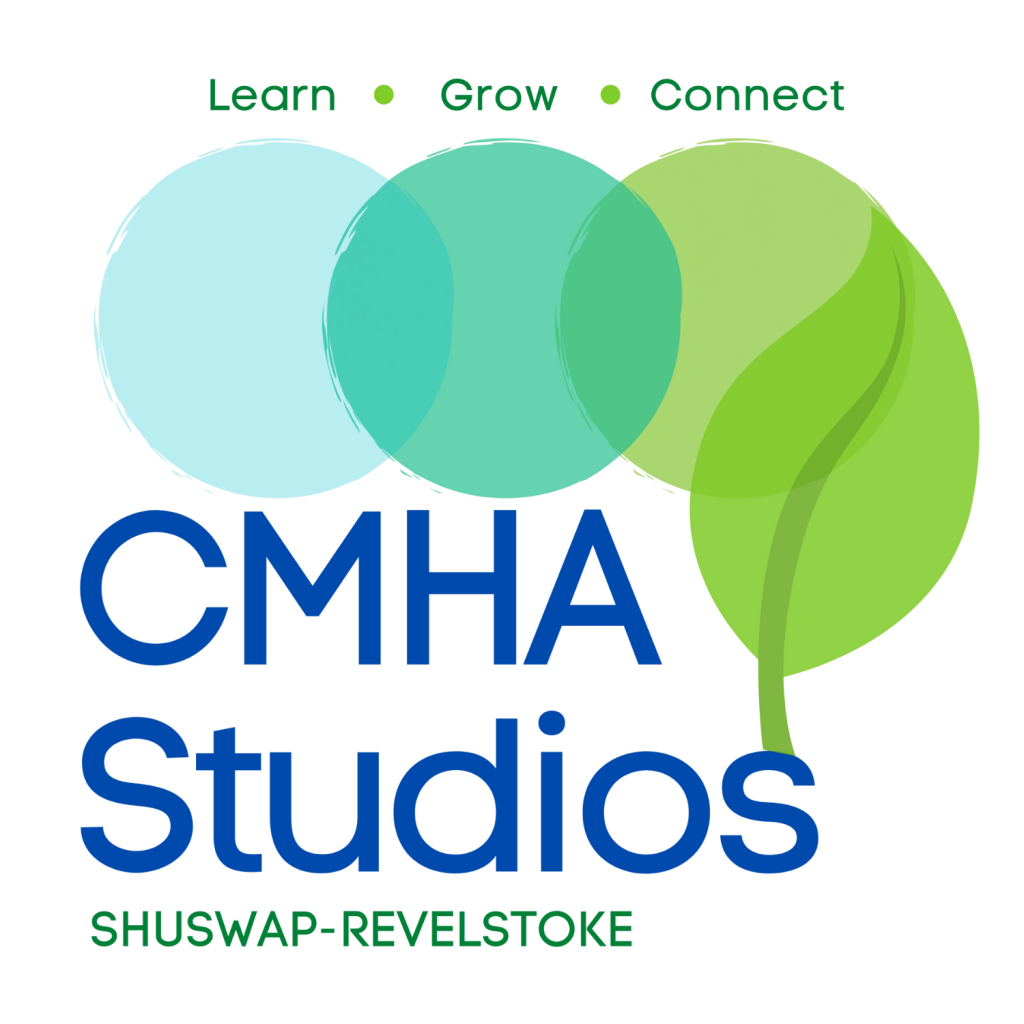 CMHA Studio Programming
Sep 22, 2022
Link to September 2022 CMHA Studios Newsletter
Exciting things are happening at our local Canadian Mental Health Association, Shuswap-Revelstoke Branch. We are looking to do what many CMHA's across the nation have done – to transition from the Clubhouse-model of service into a Recovery College, or Mental Health and Well-being Learning Centre. Essentially, this means providing resources to anyone affected by mental health, which is all of us. Everyone has mental health and everyone deserves to better themselves and their situation. Our new name is CMHA Studios.
Our Studio's philosophy draws on the shared power and knowledge of individuals. We can't do it alone, to co-create means that we need your input, especially if you have lived or living experience of mental health challenges. Where professionals and citizens share power to plan and deliver support together, recognizing that both partners have vital contributions to make in order to improve quality of life for people and communities.
Here is the philosophy in short:
• It is a process to create change and innovation.
• It recognizes the gifts and assets of the people involved.
• The responsibility of design, delivery and improvement is shared equally.
• Those involved are equal and whether they are a professional or a person of lived experience does not matter but their knowledge and perspective is valuable and needed.
• There are no bad ideas and no judgment in the co-production process, every idea is worth listening to and considering.
• Brainstorming is the major action of co-production, creativity and enthusiasm are welcome.
• Decisions will be made by consensus. (When consensus cannot be achieved then CMHA leadership input will be requested).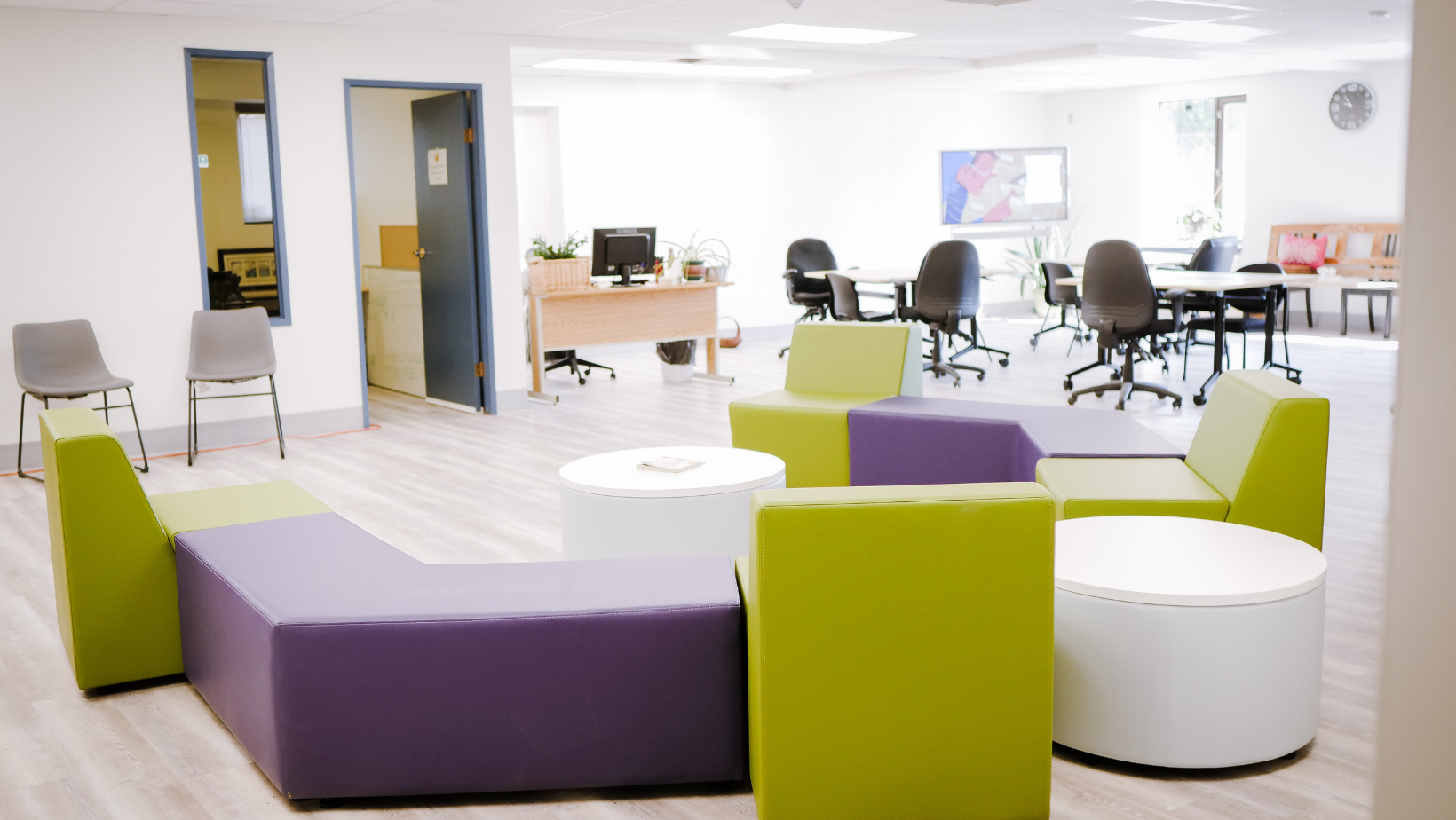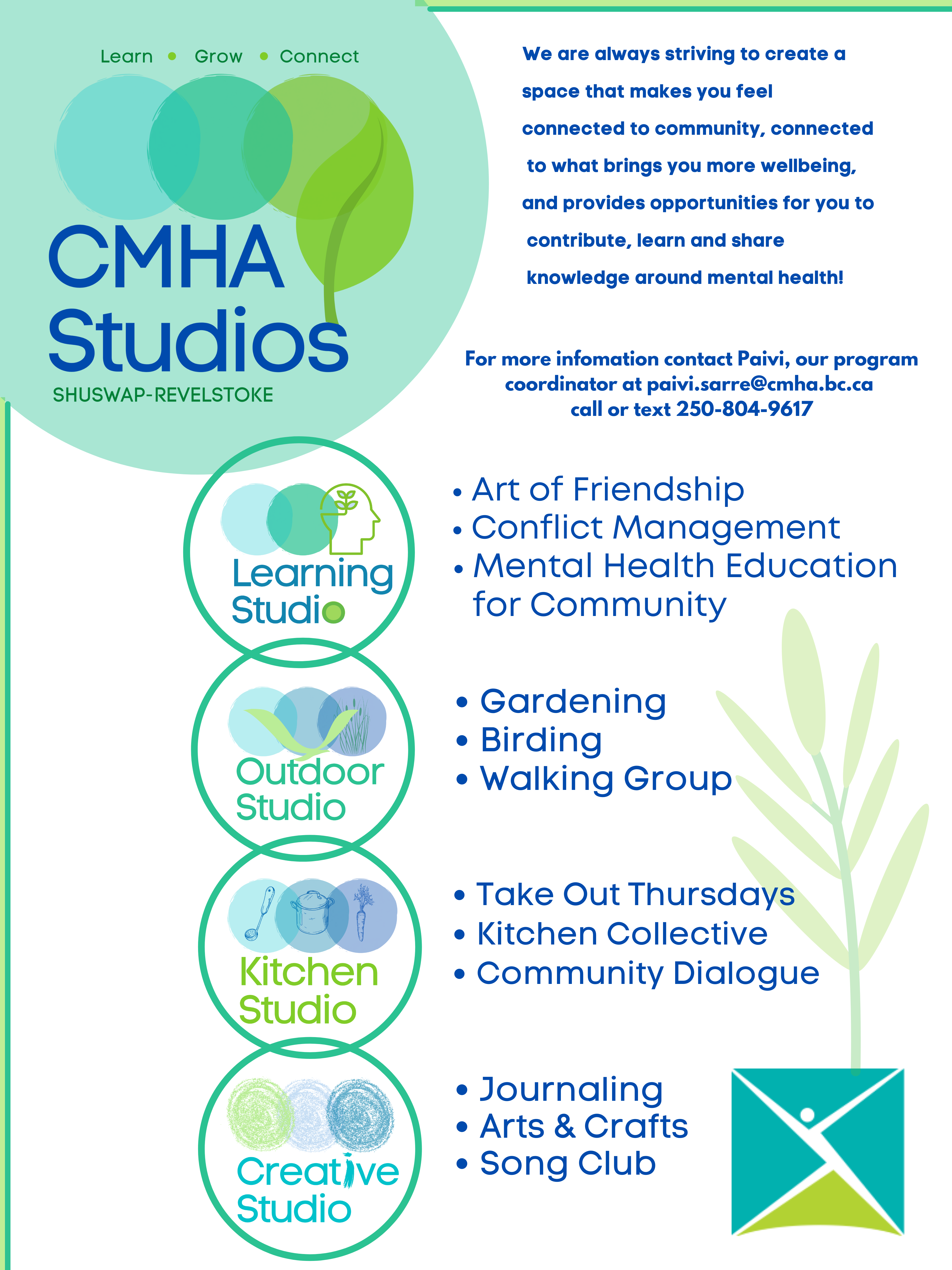 To learn more call (250) 832-8477 ext. 109 or email paivi.sarre@cmha.bc.ca.
Learn more: